Product Description
FEATURES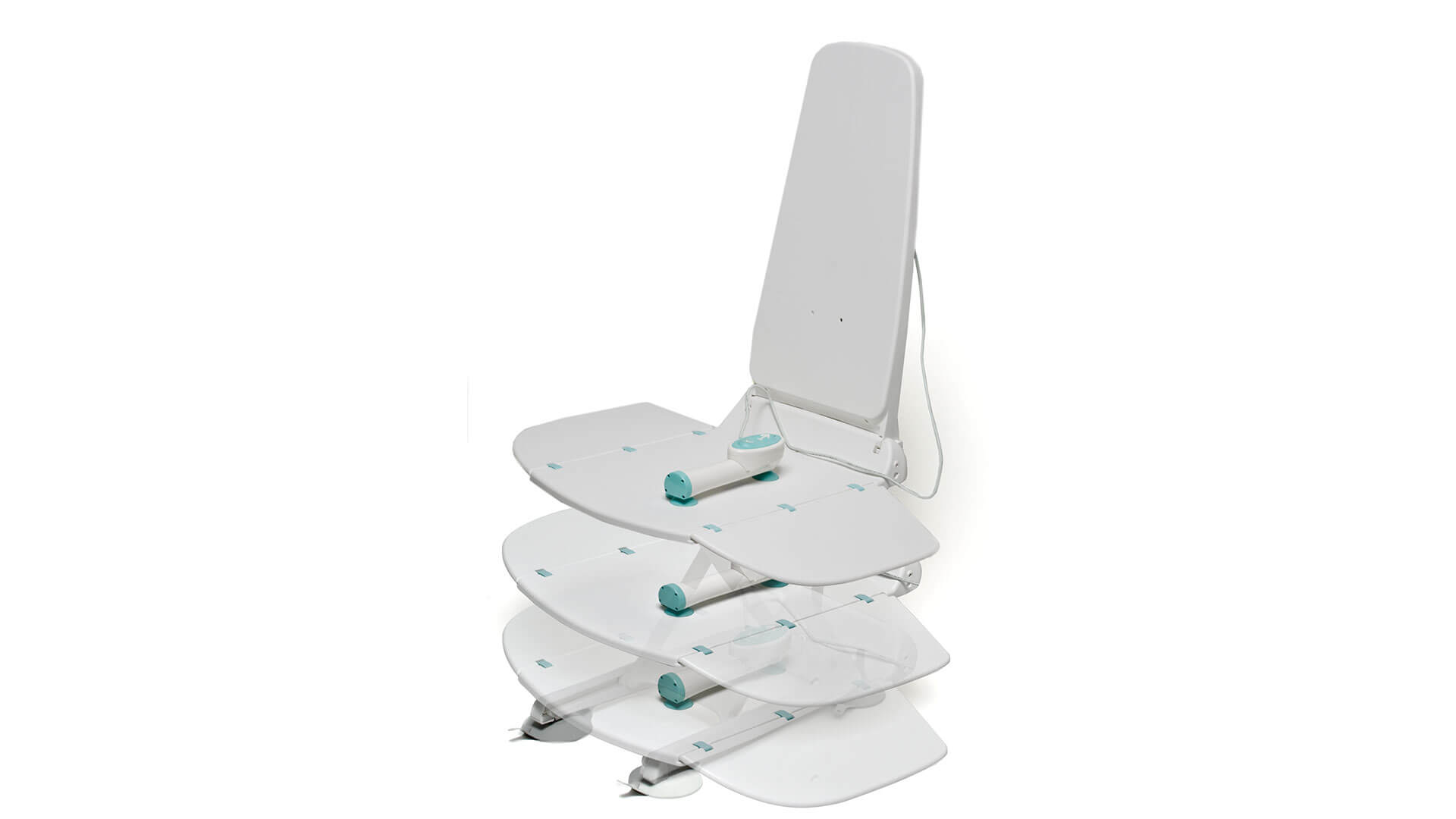 Battery Powered
Powered by a low voltage 14.4v "Smart" re-chargeable battery which features a safety mechanism that prevents the chair from lowering into the tub, when there isn't enough charge to raise it back out of the tub.
Stability/Safety
Max weight capacity of 300 lbs., high-grade plastic materials, and suction cups that attach to the tub base to ensure there is no slippage combine to make this both a stable and safe option.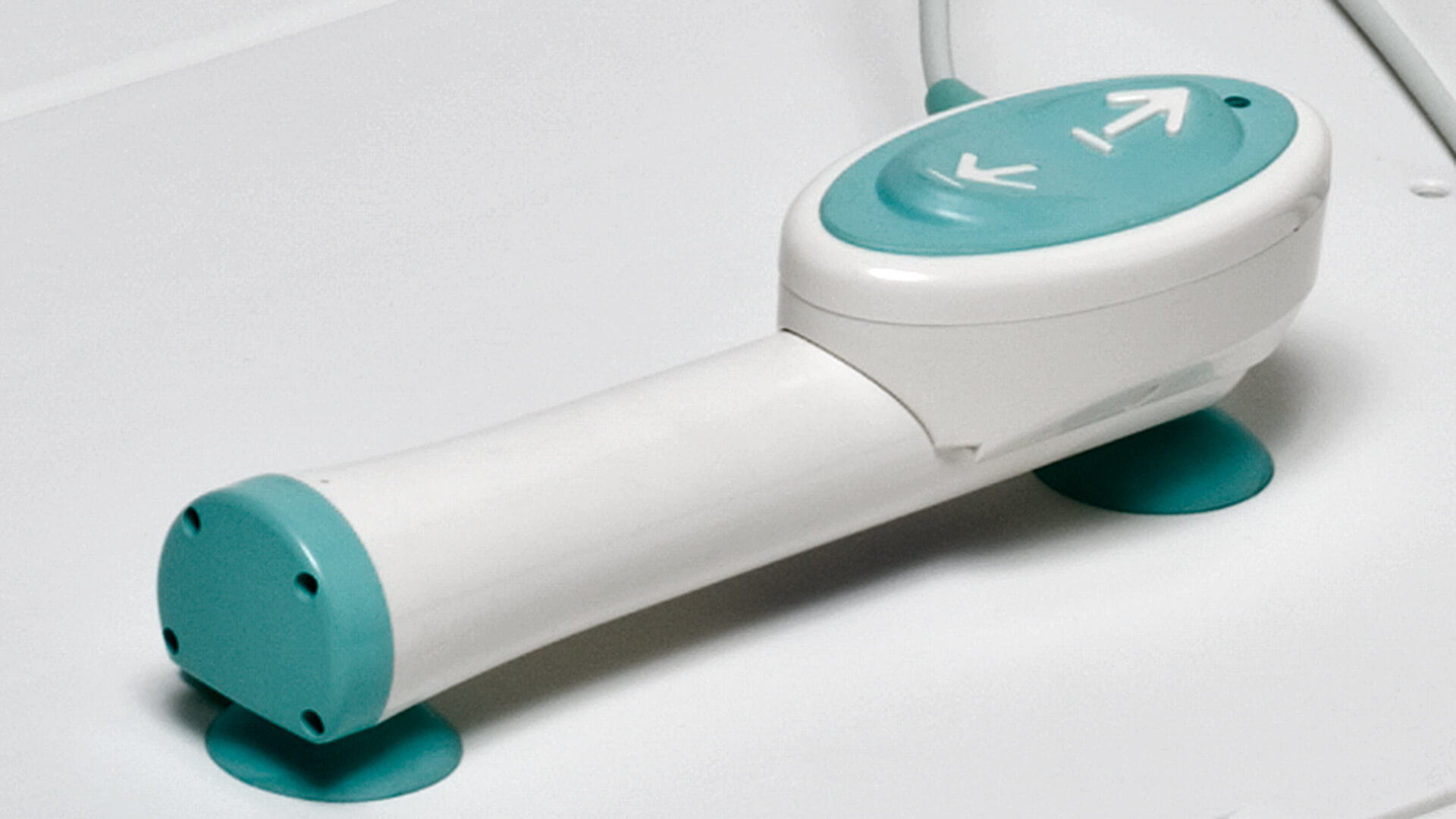 Easy to Operate
An easy to operate remote control, allows for a simple push of a button to activate submerging into and lifting out of the tub along with triggering various back recline options.
SIZING
| | Product Weight | Weight Capacity | Seat Width | Seat Width with Side Flaps | Seat Depth | Seat Height Range | Back Height | Folded Dimensions | Back Support Height | Back Support Inside Back Width at Top | Back Support Inside Back Width at Bottom |
| --- | --- | --- | --- | --- | --- | --- | --- | --- | --- | --- | --- |
| Base Unit | 21.25 lbs. | 300 lbs. | 14.5″ | 28″ | 15″ | 2″ – 16″ | 30″ | 15″W x 28″L x 7.8″H | – | – | – |
| Base w/ Medium Lo-Back Wrap-Around Padded Support | 26.25 lbs. | – | – | – | – | – | – | – | 8″ | 11″ | 11″ |
| Base w/ Large Lo-Back Wrap-Around Padded Support | 27.25 lbs. | – | – | – | – | – | – | – | 10″ | 13″ | 13″ |
| Base w/ Medium Hi-Back Wrap-Around Padded Support | 28.25 lbs. | – | – | – | – | – | – | – | 16″ | 7″ | 12″ |
| Base w/ Large Hi-Back Wrap-Around Padded Support | 29.25 lbs. | – | – | – | – | – | – | – | 18″ | 8″ | 12″ |
Battery Specification: 14.4V DC nominal, 7A max
Lifts Per Full Charge: Approx. 6 lifts with Avg. of 165 lb. User  and Approx. 3 lifts with Max. Weight of 300 lbs.
Recliners: 82° at Highest Position and 57° When at its Lowest Position (Seat Does NOT tilt)